Friday 24th September 2021
While the summer may be behind us, as we head further into autumn and the mild weather continues there's a wonderful feeling of optimism in the air. It brings me great happiness to see your smiling faces again after so many months behind screens and masks.
I hope you've enjoyed a wonderful summer of golf and had the chance to catch up with friends and team members. There's still a lot of exciting events and competitions planned for our autumn golfing calendar. I want to thank you all for your help, support and feedback in my first 4 months here at this wonderful club, and I am always looking to get your feedback whenever possible.
Team member of the month
This month the prize goes to Amy from our reception team! Amy has had lots of amazing feedback this past month on her infectious personality, meeting and greeting all our fabulous guests and members when they come to the club – she has been a fantastic addition to our team here at Mapledurham. Well done, Amy!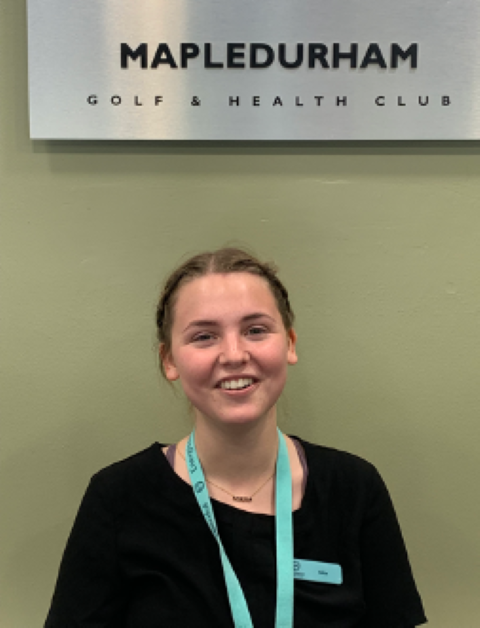 Fireworks Night
We'll be hosting our annual Fireworks display and disco on Saturday 6 th November this year, so save the date and look out for more details in the coming weeks!
Course Report
Renovation week went really well, and the holes have made a good recovery in such a short amount of time. The weather was on our side after we tined the greens, which allowed the sand to get in and fill the holes. In August we saw a total of 64mm rainfall, which allowed the course to stay nice and green in a lot of places that we don't normally see, e.g 11th and 12th fairway have a lot more grass than in previous years.
Bunkers have all been edged and weeded this month, and we'll look to top up a few more in the near future. The new net has been put up and there are new yardage signs on the range. The team has now fully recovered from annual leave, isolating from Covid and injuries. The rough has started to be cut back but will take some time to complete, as the machine that is being used cuts it as well as collecting the cuttings.
Men's Captain Update
I can't believe we are so far into September already - where has the summer gone?
I'd like to promote the Mapledurham version of the Ryder Cup which is sure to be a great event, running on Saturday 25 th September. The event is open to all 5-day and 7-day golf members with no additional green fees for 5-day members. Two teams will take part in an interclub friendly competition between "Team Chazey Heath" and "Team Tokers Green". Join us for at 7:15 am for a bacon roll and coffee and where you will be allocated to your team. Make your way to your allocated hole for the 8:00am shot gun start. Each team of two will face an opposing team of two and where three formats of golf will be used:
Holes 1-6 played as four ball better ball (3 drives each)
Holes 7-12 played as foursomes (alternate shot). (3 drives each)
Holes 13-18 singles match play (select your opponent from your opposing team for all the last 6 holes).
At the end of the round, join us in the club house for soup and a roll and enjoy some "Blackjack" in the casino whilst the results are announced. This event is in support of the Captains' Charities, and is £15 per entrant including food. Teams of two can be entered. Single entrants can sign up and will be allocated a partner to play with. Teams will be announced on the morning of the competition.
Finally, over the summer I have been able to play at several of our sister clubs - one of the advantages our membership provides us. There were 15 of us playing at Nizels Golf and Country Club on 5 th of September, and I was truly impressed with the investment that is being made to enhance the golfing experience of the course.
Ryder Cup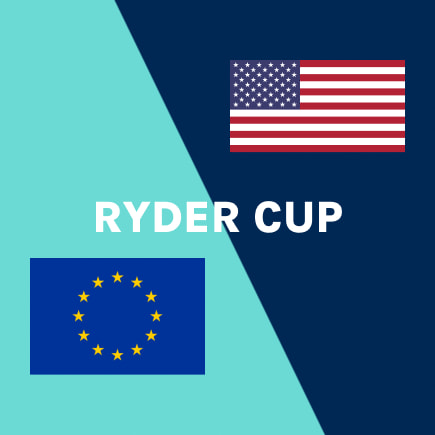 The 43 rd Ryder Cup is upon us! The captains have made their wild card picks and Europe look to win on away soil for the first time since 'The Miracle at Medinah."
Taking place from 24th – 26 th September, the biennial men's golf competition takes place on the rugged links-style Whistling Straits course sculpted along two miles of Lake Michigan shoreline.
Each of the first two days includes one four ball session and one foursomes session. The final day is reserved for 12 singles matches.
Europe need 14.5 points to win the trophy, with the odds and the crowds against them. They need to show the spirt of the European ladies Solheim Cup team who recently won on American soil. To stay up to date with all the latest news visit https://www.rydercup.com/