Thursday 11th November 2021
I hope you are enjoying the beautiful autumnal colours and making the most of the club as the nights draw in.
As we head into the winter months and the clocks go back, the time to start planning ahead to festive celebrations. It's not too late to book either a Christmas party night here at Mapledurham or your New Year's Eve celebration! It's been a long year, so why not enjoy a fantastic night out here with Chris and his team?
I'd like to remind members of our current opening hours for the club, which are 6.30am to 10pm Monday to Friday, and 7am to 8pm on weekends and bank holidays.
Also, a quick reminder that the spa pool, sauna and steam room are for over 16-year-olds only – we've recently seen a greater number of children in the spa pool which is ruining the experience for the adult members who wish to use it.
With so many social occasions to attend and indulgent treats to try, it can be all too easy to put your health and fitness routine on pause around this time of year. But for those of you who don't want to completely abandon your goals, we've listed a few tips below to help you stay on track.
I hope you have a fantastic end to 2021 and enjoy some much-loved time with friends and family. Stay safe and again, thank you.
Gym Floor Challenges
Sam and his team will be setting new gym floor challenges each week! So far we've had mountain climbers, hang time and lots more - see if you can beat the staff!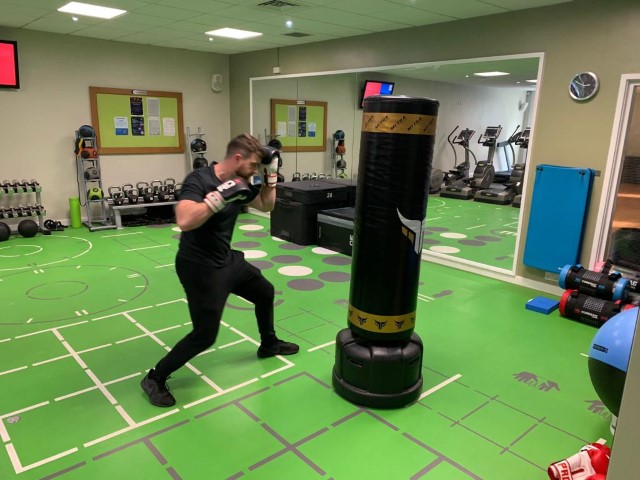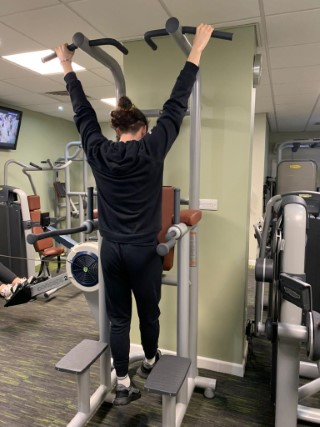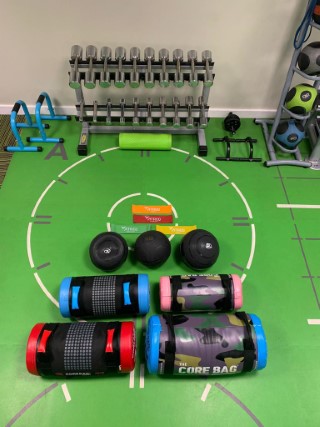 Welcome to new team members
We're pleased to welcome Heather, Rachel and Kesem to our now full food and beverage team, and I'm pleased to report they've settled in really well and had fantastic feedback from you. Andrew and his reception team welcomes Amy and Emily (Sarah Kirkham's daughter for those who know her), and also a big welcome to our new Operations Manager Darcey Tyrrell, who joins us with a wealth of health and leisure knowledge.
Quiz Night
We are relaunching quiz night here at the club which will take place every last Thursday of the month. Sign your team up at reception for a fantastic night of knowledge, food, drink and tons of banter.
Class timetable
A kind reminder that if you are unable to attend a class, please cancel your place so that other members have the opportunity to attend. It is really easy to do this via The Club Company App and helps ensure that we maximise capacity in our classes.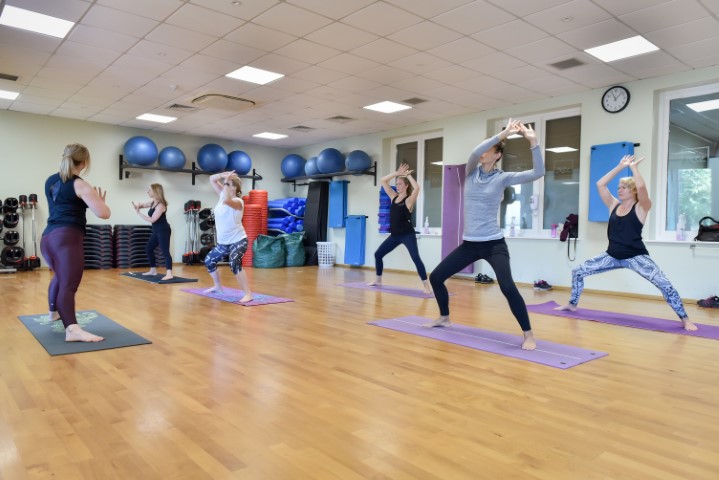 Junior activities
Our junior timetable is going from strength to strength and feedback has been brilliant. The instructors are loving teaching the children and we will continue to adapt and increase our offering.
Swim School
The swim school is as popular as ever! Liz and her team deliver the best swim school to the children, so if you need any further information please email her at [email protected]
You asked, we acted
We recently had members asking for additional kits in the gym, so we have now added a boxing bag, landmine bar attachment, core bags and more, which make a great addition to our gym floor classes.
We have changed our coffee to Odd Kin recently and received lots of nice comments about how nice it is. Keep the constructive feedback coming as we love hearing it. You can pass on your comments to Chris Lee on our bar.
Top tips for staying fit & healthy over Christmas
While Christmas can be a time for indulgence and celebration, many of us worry about losing some of the health and fitness gains we've made over autumn. With the lack of routine, social occasions and abundance of delicious food and drink on offer, it can be all too easy to put aside your good intentions.
While relaxing and taking a step back over the festive break is completely normal (and deserved!), we've listed a few tips below for those of you who don't want to completely abandon your fitness routine.
Set yourself a schedule
It might look different from your regular workout schedule, but if you've carved out time in advance to exercise, you're far more likely to do it. Many people find exercising first thing in the morning means it's out of the way before social commitments (or a delicious roast dinner) can derail your best-laid plans.
Plan ahead
If you're staying away from home over Christmas, prepare in advance. Are there any running routes you can try in the local area? Is there a quiet space to do some yoga? Feeling prepared before you arrive can help you to visualise yourself doing the activity, and means you're more likely to make time for it once you're there.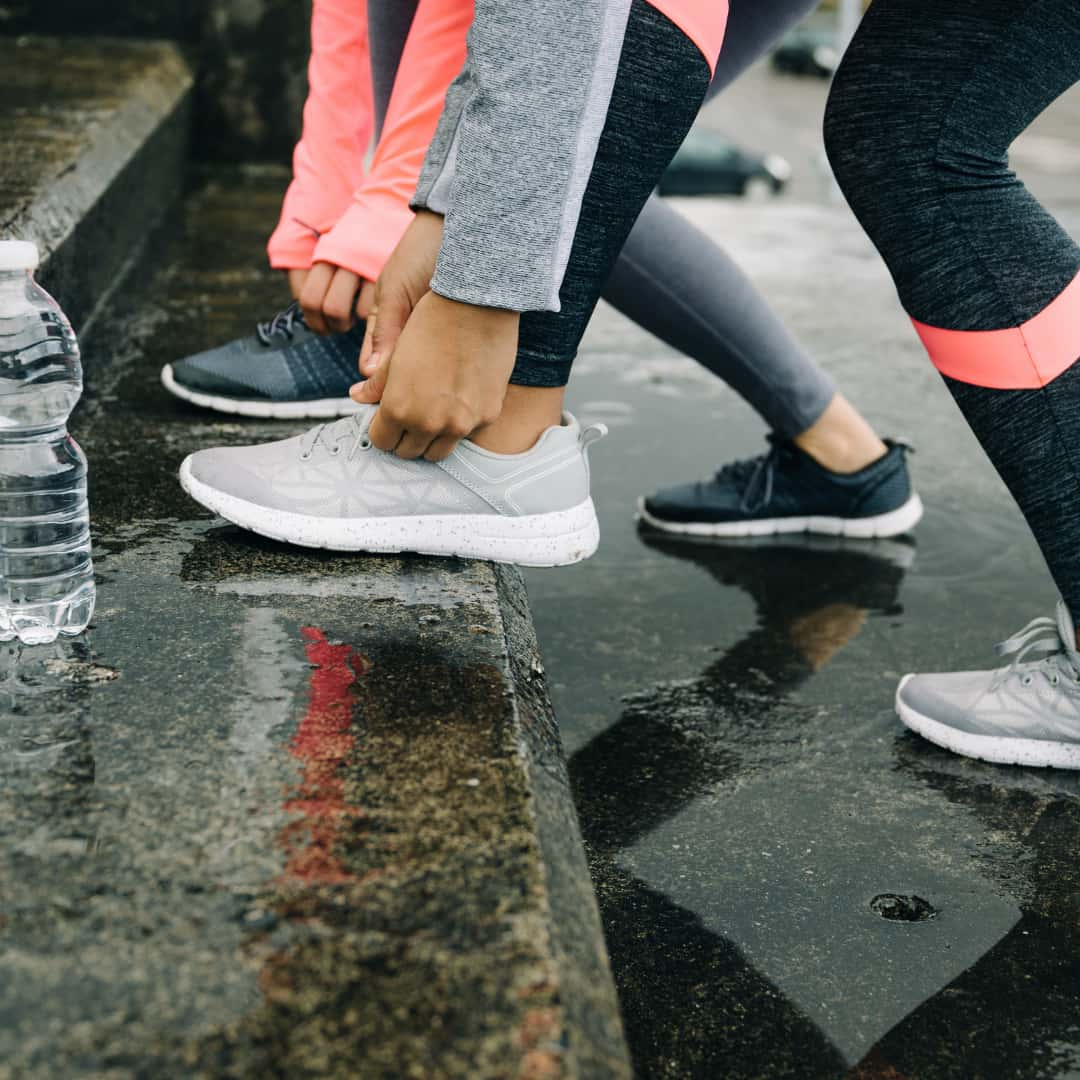 Keep it social
There are so many people to see over Christmas that it can feel like there's no time to prioritise exercise. But why not do both? Rope in friends and family for a crisp winter walk after lunch, a morning jog or a quick online yoga class – exercising is a great way to catch up with friends and can be a valuable bonding experience as well.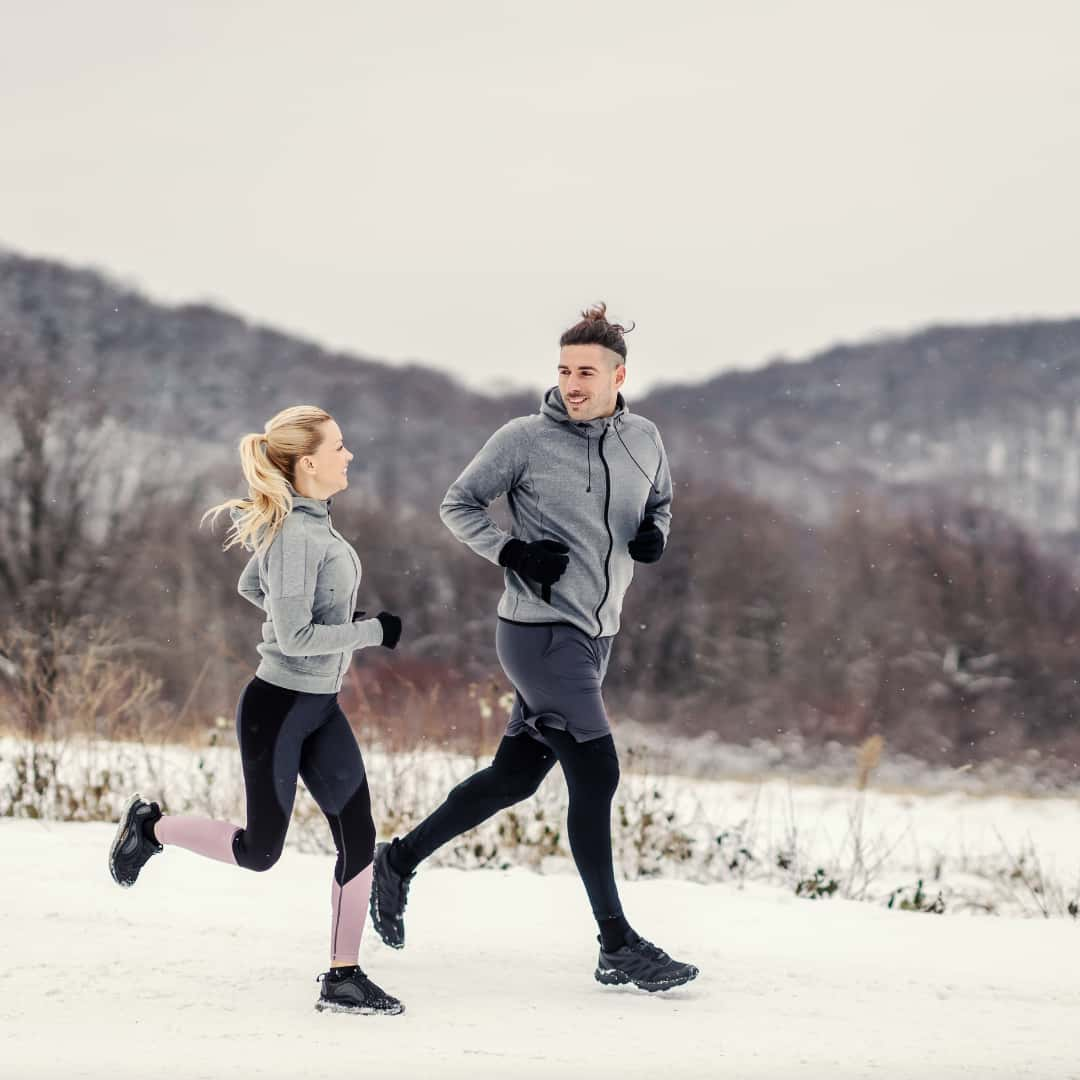 Set yourself some limits
It can be difficult to resist temptation with so many amazing dishes and snacks available at this time of year, but you can set yourself some boundaries so as not to overdo it. For example, you could choose to give yourself a break and indulge freely only on official holiday days, to minimise any impact on your overall health and fitness plan.
Think about your goals next year
Simply visualising the goals you want to achieve in 2022 can help you stay motivated at the end of the year. Whether it's losing a few pounds, competing in your first triathlon or simply finishing a 5K, keep your fittest, healthiest future self in mind this Christmas and you might just thank yourself come January.
Short on time? Here are three quick workouts you can do anywhere with no equipment