Thursday 11th November 2021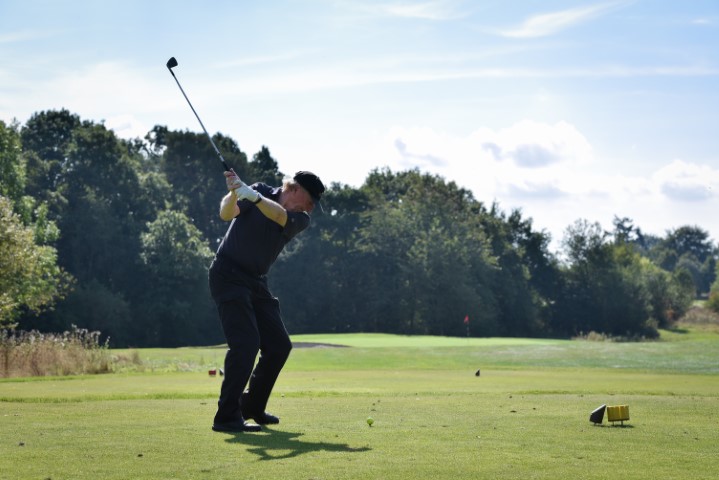 I hope you are enjoying the beautiful autumnal colours and making the most of the club as the nights draw in.
As we head into the winter months and the clocks go back, the time to start planning ahead to Christmas and New Year's Eve celebrations is upon us.
It's not too late to book either a Christmas party night here at Mapledurham or your New Year's Eve celebration! We have all had a long year so why not enjoy a fantastic night out here with Chris and his team.
I'd like to remind members of our current opening hours for the club, which are 6.30am to 10pm Monday to Friday, and 7am to 8pm on weekends and bank holidays.
I hope you have a fantastic end to 2021 and enjoy some much-loved time with friends and family. Stay safe and again, thank you.
Course Report
We are currently a member of staff down so are a little bit behind on jobs. The greens have been slit and pencil tined in the past few weeks where we applied a light dressing of sand to help with the roll and smooth them out. We've recently had a roller machine delivered which will help with improving green speed overall – so not just for summer months but during the winter too. Temporary greens have been marked out and winter rules have been brought in. There has been a lot of rainfall already for October at the time of writing, where we have had to put some greens on temps.
Captain's Update
Well, with just a few weeks to go until the end of 2021 I can't believe that my year as Men's Captain is nearing its end. It continues to be a privilege to serve, and I hope we can approach the remaining few weeks with continued safety and continued opportunity to play golf.
I would like to welcome Kym Kennedy to the team as the new Handicap Secretary-designate. We had a couple of interviewed applicants, but Kym's application stood out for a couple of reasons. As a member of the Handicap Committee and a past Lady Captain, her personal commitment to golf at Mapledurham could not be ignored and evidenced a genuine and continued interest in supporting golf at the club.
This was an important feature in the selection. The second reason was the consideration of her plans to move the role forward, as she shared several ideas for building on the work that Jeff and Don Mason have put into the recent changes. Examples were ideas around training and communication.
A handover period is now in place and as such, I would like to thank Jeff Gardener for his continued commitment to the handicap function and his efforts to ensure a good handover takes place over the coming few weeks. Please lookout for the handicap educational evening to be held at Mapledurham in November.
I would also like to welcome another Kennedy, this time Jess, who has agreed to take over as Vice-Captain and prepare for the Lady Captain's role in 2022. I am sure this is a great choice and her long-time involvement as a club member also evidences her commitment to golf at Mapledurham.
Since my last news update, we have held a couple of events. The Mapledurham Ryder Cup event was a fabulous day and I am much appreciative of all the kind words of thanks and support I received from those who took part. A great event saw a draw between the two teams which was a far better outcome than the actual event that took place over the same weekend.
There have been a couple of boards events this month for both 5-day and 7-day members, and of course, we will be celebrating the success at the presentation evening in November - once again, please look out for details of the event on the website over the coming week or so. We are trying to make this a little special this year and will be holding a re-run of the Blackjack challenge we held over the Mapledurham Ryder Cup Day. Prizes will include a Mizuno Golf Bag worth more than £300, a Two Ball voucher for the Belfry and some other great prizes too.
Best wishes,
Tim Anderson, Men's Captain 2021
Welcome to new team members
We're pleased to welcome Heather, Rachel and Kesem to our now full food and beverage team, and I'm pleased to report they've settled in really well and had fantastic feedback from you. Andrew and his reception team welcomes Amy and Emily (Sarah Kirkham's daughter for those who know her), and also a big welcome to our new Operations Manager Darcey Tyrrell, who joins us with a wealth of health and leisure knowledge.
Quiz Night
We are relaunching quiz night here at the club which will take place every last Thursday of the month. Sign your team up at reception for a fantastic night of knowledge, food, drink and tons of banter.
You asked, we acted
We recently had members asking for additional kits in the gym, so we have now added a boxing bag, landmine bar attachment, core bags and more, which make a great addition to our gym floor classes.
We have changed our coffee to Odd Kin recently and received lots of nice comments about how nice it is. Keep the constructive feedback coming as we love hearing it. You can pass on your comments to Chris Lee on our bar.