Friday 11th June 2021
The Latest News from the Golf Club
As we bid farewell to a rainy May it looks like summer may have officially arrived! There's lots to look forward to at the club over the next few weeks, as we embark on a spectacular Summer of Sport which started with Euro 2020 on 11th June.
If we haven't crossed paths yet, I'm delighted to introduce myself as your new General Manager here at The Club at Mapledurham. Having worked for over 17 years in the health and fitness industry I have a keen passion for many sports including golf. My previous role was at Nuffield Health at Stoke Poges - an exclusive club with all the passion and excellence that I desire to bring to Mapledurham.
Having played the course, I can safely say that my favourite hole is the third - the view from above looking down the fairway is just fantastic. Again, huge thanks to Mark Easterbrook who has looked after the Club throughout the Pandemic in very difficult circumstances.
It's been wonderful to have welcomed so many members back to the Club recently, bringing the energy that's been missed so much. The return to indoor dining couldn't have come at a better time, and it was great to see our golfers back inside eating and celebrating together.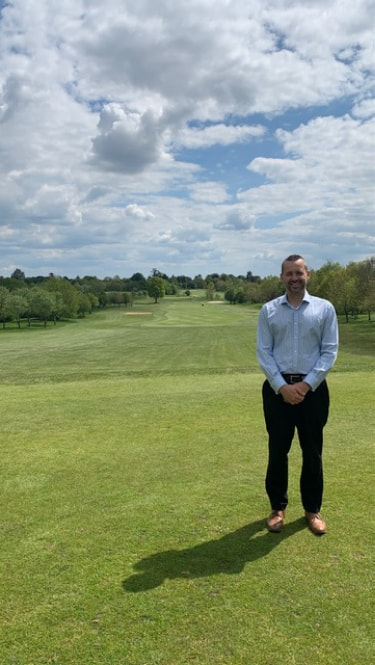 F&B demand
The demand for F&B staff following the relaxing of restrictions has greatly impacted our food and drinks suppliers, both of which are the largest in the country. Please be assured we are doing everything we can to reduce any negative impacts on your visit - however at certain times we may have to offer a reduced menu or kitchen opening times. Unfortunately due to when we receive information from our suppliers we may be unable to give as much advance notice of this as we'd like. We're currently setting up accounts with alternative suppliers to help reduce this impact, and hope to be able to return to normal service shortly. Thanks for your understanding.
Golf Challenge
We have a golf challenge for MacMillan Cancer Support on 20th June! Four of us - Crawford Anderson Frank O'Neill, Matt O'Rourke and Gareth Walsh - are playing 72 holes, more or less non-stop, to raise money for this brilliant charity. We aim to start at 5.30 and finish around 8.30-9.00.
Course Report
After a dry March and April where we only saw 45mm of rainfall, in May we saw close to 100mm! We recently purchased a new rough mower, the trimax snake, which will be really good for the course. Over the next few weeks we will be verticutting the greens once a week and applying a light dressing of sand. Irrigation has now been fixed. Our two newest employees Tom and Jake are doing a really good job and fitting in well with the team. I hope to see you out and about on the course - fingers crossed for some more lovely June weather!
Mike Rapley, Course Manager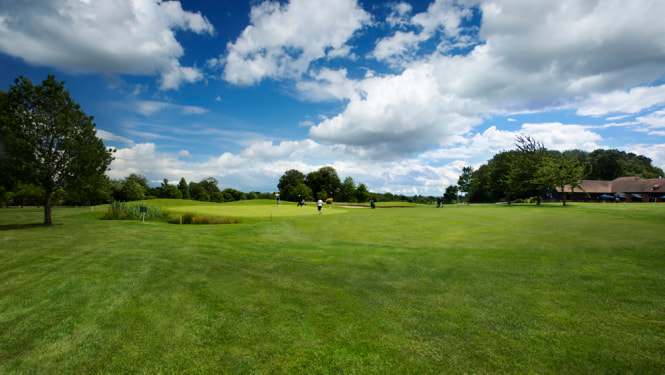 Men's Captain Update
I can't believe Jackie and I are approaching the halfway point of our captaincy year! It has flown by, but it's great now that we are almost fully back into the swing of things.
Last month we saw a cold and wet May affecting several competitions. However, our enthusiasm for the game meant attendance wasn't too impacted, with just over 80 participants in the Senior Club Championship on the early Bank holiday. I was delighted to act as starter for the competition which gave me an opportunity to meet with many new members. Congratulations to Debbie Lees and Audrey Turton for finishing joint top for the lady's competition and to Chris Rogers for winning the men's competition.
The 7-day May medal was almost a wash out and, due to a number of temporary greens, was not a qualifier - however 17 hardy players braved the elements. Congratulations to Wesley Mulligan and Sashi Kiran Mali for best net and gross respectively (Sashi scoring gross 74 despite his better half Sheetha mentioning to me his shank had returned)!
The May Midweek Stableford, which included the England Women's Golf Trust, had 94 participants (congratulations to Gareth Wright) and with 29 teams of 3, the Nardin Trophy had 97 participants in all (winners were James Bradley, Gareth Briggs, Steve Briggs). Other competitions included the Midweek classic, May midweek medal and May Stableford each with around 100 participants. Great turn outs for these competitions despite the weather.
And then onto Captains Charity Cup where I am pleased to say it had stopped raining! A big thank you to Matty O' Rourke (Vice Captain) for acting as starter that day and for the hard work he has put in to produce some amazing shots of us all teeing off. We hope to have these on a video loop for the Captains Charity Day on July 10th. Big thanks also to Clive Adamson for volunteering to run the desk on the day too. Judging by all the positive feedback Jackie and I have been given for the event, it was a great success.
I will be in contact with all those that won nearest the pins and other side events on the day later this week. Thanks to all 104 of you who turned out for the event.
Toby has started the Thursday evening roll ups, which have been a great initiative and I hope many more of you will be able to join him each Thursday evening over the summer. Great work Toby.
As June gets underway, we prepare for some great golf in some great weather particularly with the Ladies and Men's Club Championship to be played over the weekend of the 12th and 13th June. We hope to see you there.
I'd like to thank Mark Easterbrook for the time and energy he has put into his role as General Manager over the past 12 months, while also welcoming Mark Dickson into the full-time GM position. I have met with Mark on a couple of occasions now and I am looking forward to working with him for the remainder of the year.
Finally, a gentle reminder from Sean Edgar about filling in score cards correctly. We will be putting out an announcement soon to remind us all how to complete a score card so we can help volunteers such as Sean and Terry Spice, who do a lot of work behind the scenes to get the results up as quickly as possible and to make sure that the member enjoyment of competitions is not affected adversely by way of disqualification. Let's try our best to help them please.
I look forward to meeting you out on the course.
Best wishes
Tim Anderson, Men's Captain
Ladies Captain Update
Can you believe we are halfway through June already? Me neither!
I want to add my thanks to Tim's for the support of the Captains Charity Cup, whether taking part or supporting us on the day. I managed to swan around for the day as I had first tee with Toby so he could get all the NTPs and name boards in. Thanks Toby, and thanks to Mark as well for refreshments provision at the halfway mark.
I want to highlight some amazing achievements from some of our ladies who entered the Berkshire County Ladies Golf Association Spring Meeting held at Sonning Golf Club Division 2, (handicaps from 20.1 - 28) and Division 3 (handicaps from 28.1 – 45).
Three ladies from Mapledurham playing in Division 2 qualified in the top 16 gross scores and have been entered into the Ann Bryant Cup a knockout competition. We wish Sally Hart, Angie Adamson and Linda Pitt GOOD LUCK against their opponents in the first round. Also a mention for Margaret Griffiths-Eyton who played in Division 3 - well done MG. If you want to get involved please visit their website - that very much includes the new ladies too: bclga.co.uk
Club Night has returned - this is open to one and all and is a great opportunity to get some cards in if you are looking to get a handicap or improve. As always - if you have ideas, news to share, or fancy a coffee or round of golf please contact me on [email protected].
Stay Safe, Stay Hydrated and Be Kind
Jackie Dowden, Lady Captain