Monday 26th July 2021
What an exciting few weeks of sport we've enjoyed recently with Wimbledon, Euro 2020 and The Open Championship! Despite not quite bringing football home this year, the football gave many of us something to rally round and lift the spirits. And the World Cup is not too far off!
As restrictions in England are lifted, I'd like to take this opportunity to thank you once again for your support over the past few months. We will continue to focus on making our club as safe, welcoming and enjoyable as possible for members, guests and our team. Below is a reminder of how we're approaching the relaxing of restrictions.
We're back to business as usual on the golf course, with a return to ball washers, bunker rakes and flags. Please remember to rake the bunker after your shot and place the rakes back in the correct position.
Summer is well underway at the club, with lots of activities and events planned for members and their families to enjoy.
We recently welcomed several new faces to the club – please say a big hello to Amy, Asha, Ezme and Izzy on reception, and Charlie, Tiger and Ella on the bar. Chris Lee is now our new Bar Manager and Evie is now our new Duty Manager.
Keep your eye out for our new children's class timetable, which includes junior football and short tennis to keep the kids happy over the summer holidays.
Club night is going from strength to strength on a Thursday night! To get involved, please speak to Toby Mellett, our Golf Operations Manager, for more information.
We're delighted to announce Maisie on our bar team is our CARE team member of the month! Maisie has received a huge amount of amazing feedback from members and our team alike and is thoroughly deserving of this award for July - well done, Maisie.
Kind regards,
Mark Dickson, General Manager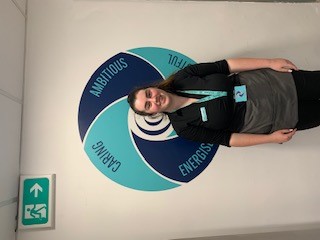 Course Report
We will be cutting back the rough when our tractor gets repaired before a full cut back in September. Please can we remind all players to put their broken tees in the tee bins provided, and most importantly do not hit any club into the greens. The team have worked hard all year to ensure the greens look great for all players, and this just ruins it for other players. Please see an example below.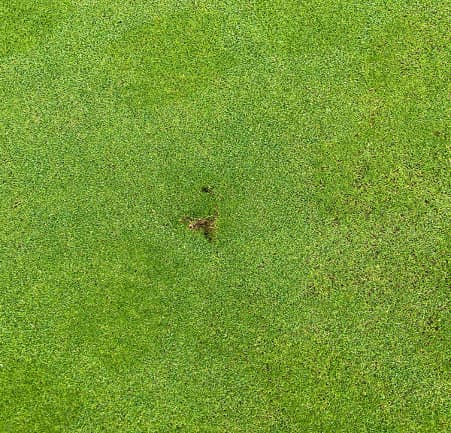 Captain's Update
Thank you to the massive support for the Hugh Lockett Memorial (midweek competition), and for Captain's Day (7 Day). The numbers that turned out and the level of generosity and kindness was amazing - thank you all so much. As so many of you past Captains know, they are hard work but such a rewarding experience.
The days would not have been possible without the support of all of you. Special thanks go to:
-Mapledurham Staff (Toby, Chris, Sam, Evie,) who did an amazing job front of house to ensure things ran smoothly. Thanks to Gillian who now faces the relentless job of collecting all the pledges and turning that into real money for our charities
-Terry and Sean for making the results available so quickly
-Irene and Lucie for some magnificent cakes (both days)
-Chris Gosling and Trevor Gray for outstanding mc work
So what's next? Well, we still have some spaces for the Captain's Charity Challenge if you fancy taking on one or both of the Captains, but hurry as we only have one month left. The format is Matchplay and we can do 9 or 18 holes. All proceeds go to our chosen charities.
I'd also like to remind you about the Mapledurham Ryder Cup match that will take place in September - that's right, our own version of the Ryder Cup is making an appearance, but not as you know it! Please keep a look out for more details and support in any way you can.
Good luck to all the teams who are now well into the swing of things for matches (Men, Ladies and Mixed), and thanks to the folks helping to organise them.
DON'T FORGET: Rakes and ball washers are back - you can once again swap cards and take the flags out of the holes!
If you have questions, need information on anything or just want to have a coffee and chat - please feel free to reach out to Tim and I - we are always thrilled to take time to do this.
Happy Golfing, folks!
Lady Captain
07850 520595
The Crèche Team
We have an amazing crèche team on site to help look after your little ones whilst you attend your favourite class, chill in the pool area, hit the gym or knock a few balls on the practice areas. Please speak to a member of the team or at reception to book your child a space. Highlighted this month is the amazing Bobbie!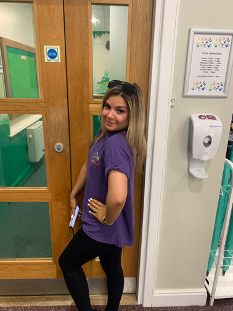 Gym Team
The Olympics have started and we have loads of challenges going on in the gym! See Sam and his team to get yourself started.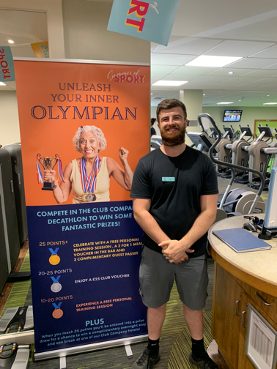 Group Exercise
Can we please remind you to cancel your class booking if you cannot attend, to allow other members to take your place. It is now easier than ever with The Club Company app. Even with restrictions being lifted we are still asking members to use our queueing system to wait for your class to start. We have now removed the dots on the floor to accommodate slightly larger numbers in the classes - please respect people's personal space and carry on enjoying our amazing classes.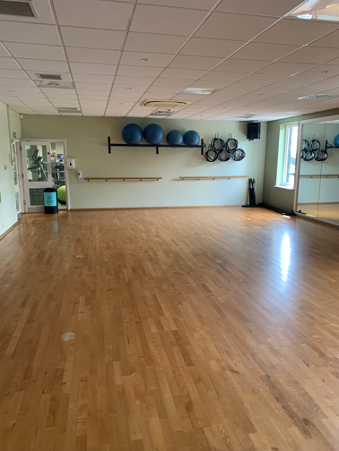 Connor at The Open
As The Essex's resident golf pro, Connor Wordsall recently got to experience a dream come true for golfers worldwide - to play in The Open at Royal St. George's. We caught up about his experience and how it all started.
A member at The Essex by The Club Company since he was only 2 years old, at the age of 13 Connor started picking up a golf club and has never looked back. He has won the Club Championship on multiple occasions, before managing to turn pro in his early 20's.
After qualifying, Connor played his practice rounds with some of the world's top players, including Louis Oosthuizen, Bryson DeChambeau, and Justin Johnson to name a few. He spent many hours at the practice range alongside Brooks Koepka and Rory McIlroy, and had some great memories of one of these players shanking it into a scoreboard!
His two rounds had some incredible shots in them, including nearly bagging a hole in one on the 16th in front of a big crowd. His televised birdie chip in on the Friday was another great shot in front of a big audience.
This experience has opened doors for him to play in some challenging golf events overseas this year, and his next trip is off to Denmark to compete against some of the best.
Good luck Connor - we're rooting for you!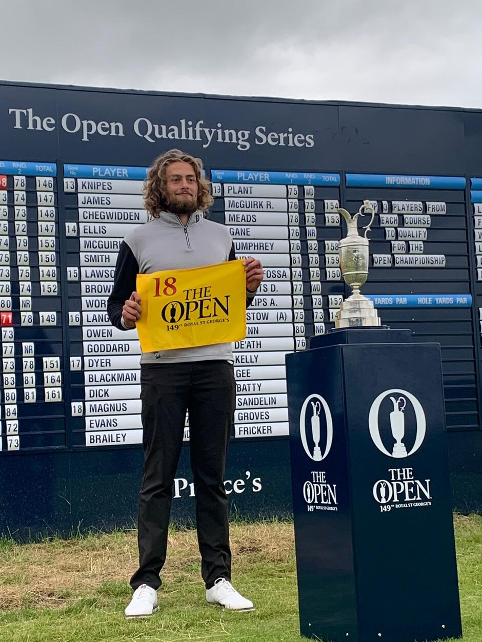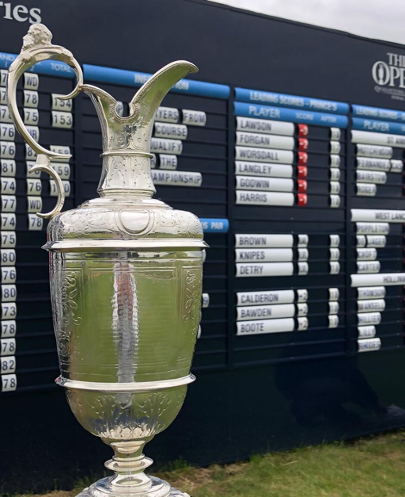 You Asked, We Acted
Thanks for continuing to give us your feedback via the You Share, We Care surveys, which helps us improve our service and reward exceptional team members.
You recently asked if we could keep the booking system in place for swimming, as many of you find it reassuring to know we won't be over-crowded. We have therefore decided to keep the booking system in place for the moment so that members can still book in for a session – this will be regularly reviewed.
You also asked if something could be done regarding carpark markings, as people are not following the one-way system. We have since had the whole car park repainted now, with all directional arrows and car park bays which makes the whole area look a lot better and is clearer to follow.