May 2022
The greens have recovered really well from early spring renovation in late February. The new pathways have now been put in place on 10th green to the 11th tee. 16th tee has been renewed and made a little wider. These have both been replaced with new wood bark. The 10th tee irrigation has been installed and we are just waiting to either repair the drain lines with either turf or grass seed.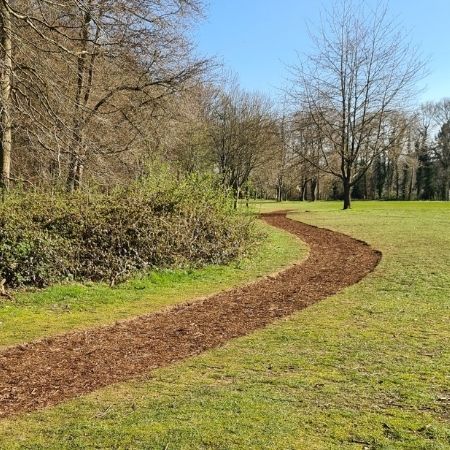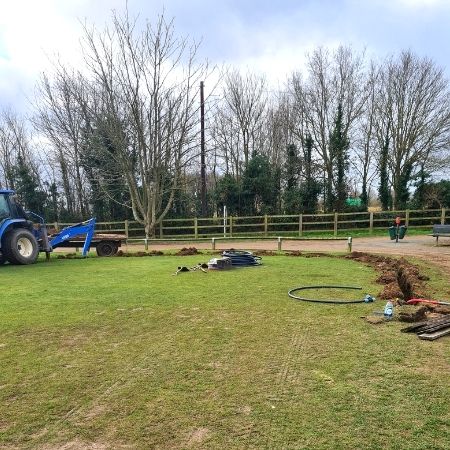 All the new next tee signs have been put in place and a nice finish touch of white stone surrounding them. We have edged and weeded the bunkers and whilst doing this we have put fresh sand in some that were low and de-stoned them. Bunker surrounds have now had an application of slow-release fertiliser. Fairways have all been slit and the tees have been solid tined with a 1/2 inch tine to a depth of four inches.
Our new recruits Mathew and Nick have both settled in really well and are both progressing in the right direction. Trees around the course have had a fresh topping up of wood bark.
Plans for the next few weeks will be to carry on with our monthly aerate of greens as well as top dressing them with a really light dusting. Approaches and tees will be sprayed with iron and urea to give them a lovely colour and help them start growing really well. De-stoning of bunkers will continue, and topping up of sand where needed will carry on. New pins and flags will be arriving with us shortly and will go out as soon as they arrive.