May 2022
The greens have recovered really well from early spring renovation in late February. The new pathways have now been put in place on 10th green to the 11th tee. 16th tee has been renewed and made a little wider. These have both been replaced with new wood bark. The 10th tee irrigation has been installed and we are just waiting to either repair the drain lines with either turf or grass seed.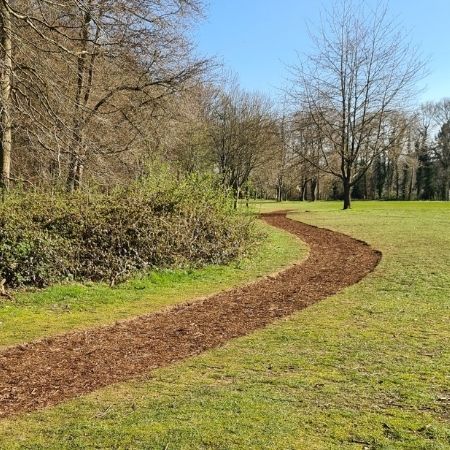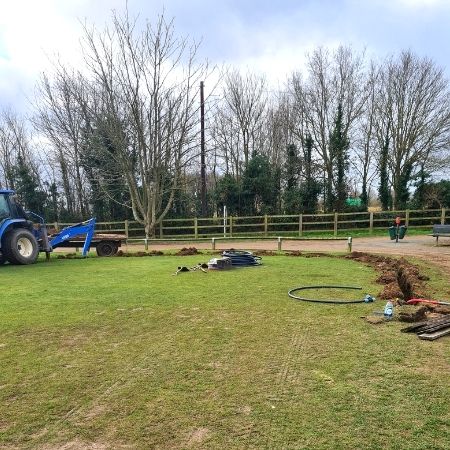 All the new next tee signs have been put in place and a nice finish touch of white stone surrounding them. We have edged and weeded the bunkers and whilst doing this we have put fresh sand in some that were low and de-stoned them. Bunker surrounds have now had an application of slow-release fertiliser. Fairways have all been slit and the tees have been solid tined with a 1/2 inch tine to a depth of four inches.
Our new recruits Mathew and Nick have both settled in really well and are both progressing in the right direction. Trees around the course have had a fresh topping up of wood bark.
Plans for the next few weeks will be to carry on with our monthly aerate of greens as well as top dressing them with a really light dusting. Approaches and tees will be sprayed with iron and urea to give them a lovely colour and help them start growing really well. De-stoning of bunkers will continue, and topping up of sand where needed will carry on. New pins and flags will be arriving with us shortly and will go out as soon as they arrive.
June 2022
The team has been working so hard out there, and the condition of the course shows that the hard work does pay off. Over the last couple of months we've seen plenty of sunshine and some out of sorts rainfall, falling very heavily at times. We saw 22mm of rain in April and 49mm in May. The course has stood up to this really well due to all the aeration we completed earlier in the year.
The comments we are receiving about the how good the course is at the moment are brilliant, and I believe we are in a very good place at this time of year. Every week we are doing something different to the greens, whether it be solid tining, scarifying and applying a dressing of sand and regularly applying fertliser.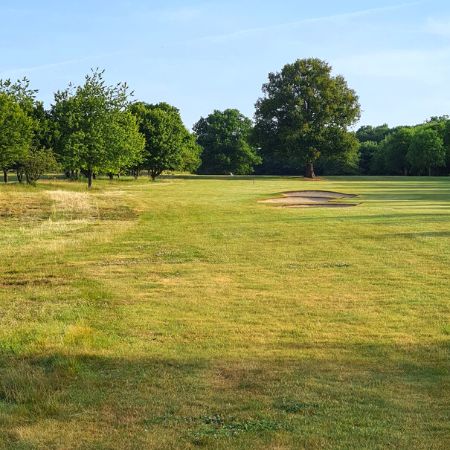 The long rough has been sprayed and is now thinner than last year. We will be spraying it again soon with more weed killer to take out all the clover and other weeds present. There has been an area cut out at the bottom of the 9th fairway to help with the majority of members not being able to reach the fairway. All areas are being cut on a regular basis. Tees and approaches have been sprayed with iron and urea. Tees have also been sprayed for weeds.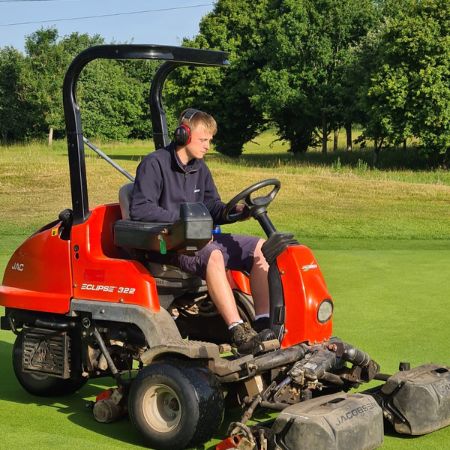 We currently have a few machines out of action at the moment, which is out of our control while we wait for parts to arrive. Over the next couple of months we will be carrying on with aeration to the greens and applying more sand to help with the organic matter percentage and loss of ignition. Topping up of bunkers will continue, and we will be removing stones whilst we do this.
Unfortunately, we are going to be losing a member of staff in the next month so will be advertising for his position to be filled. However we will also be putting two team members on their NVQ level 2 which is good news.
The edging and weeding of bunkers is being done on a regular basis. Hand watering is essential at this point, as even though our watering system is working well we still need to keep on top of the hotspots.
Now that the Club Championships have concluded, we will start sheeting the greens at night taking a green out of action at a time as we do have a problem with leatherjackets. You may see that on some greens there is some pecking damage and doing this procedure will help with the damage. Finally, the 18th tee/pathway has seen a new knee-high fence put in.